Our lives are constantly in motion; attending college, having children, and buying and selling a car. When the time comes for you to sell your car, you might feel a bit lost. How do you get started? Are there better times to sell a car than others? Everyone wants a hassle-free sale while still getting the best possible price.
Selling a car isn't as difficult as you might think. The following tips will help ensure that you get top dollar for your car and have an easy, no hassle transaction.
A Step by Step Guide to Selling Your Car
Used cars are always in demand! Let these steps guide you through the process.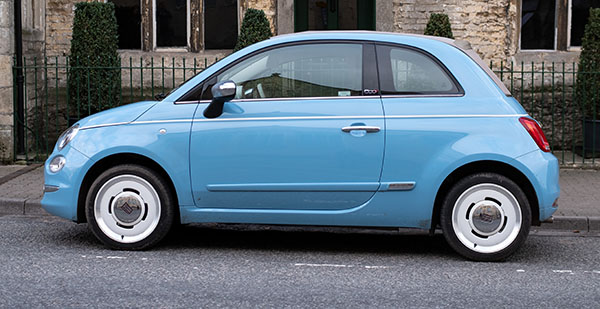 Ensure There is Registration Time Still Available.
If your trusty ride has less than 3 months left on the registration, you should think about renewing it. New buyers don't want the added expense of registration fees. Yes, it might reduce your profit, but you will find more buyers interested in your wheels if they know they don't have to shell out the money for registration.
Have the Car Professionally Detailed
Nothing is more of a turn off to buyers than to find old French fries or crumbs all over the dusty interior of a car. If you can afford it, consider having your car professionally detailed. A good wax job hides many minor flaws and scratches and a spotless interior shows pride of ownership.
Set a Fair Price
Take a good look at your car. Be honest and ask yourself if you would describe your vehicle as excellent, very good, fair or in poor condition. Don't forget to consider how many kilometres it has on the odometer. Take a few minutes to go online and check out what others are selling their vehicles for that are in the same condition and general odometer range. If you set your price too high, you might spend a very long time waiting on a buyer.
Check Your State Roadworthy Certificate Requirements
Laws vary from state to state, so be sure you know what the rules are for your state and your vehicle. Many states require this certificate when selling a car or when cars reach a certain age. If you need a certificate, get one! This is a handy selling point that might give you the edge over another seller.
If Possible, Time Your Sale
Of course, a vehicle with fewer kilometres on it will fetch a higher price, so if you are wondering whether to sell old Tracey (or whatever name you call your ride) this year or next, consider how many kilometres it has. The most popular used cars are between 3 and 5 years old, with 50,000 to 75,000 kilometres.
You might want to consider the season, holidays, and how they will affect your sale. For example, sporty cars or those with sunroofs or convertibles will sell better in the Summer months. Small, economical cars sell easily all year long!
Even if you have never done this before, you will find that selling a car is a simple process when you do a little prep work in advance.
Ready to sell your car?
Check out other other auto tips!
Find the best
Used car dealers
in Australia