While it may be more expensive than your average car wash, car detailing is crucial for maintaining both the interior and exterior of your vehicle. At the end of the day, the better condition a car, the higher its value.
Car detailing is an in-depth, very thorough clean of a vehicle, typically including an exterior clean and polish, paint touchups and upholstery cleaning.
But why should you have car detailing done? What are the benefits of a professional car detail? Well, we have the answers you seek!
4 Benefits of Professional Car Detailing
1. Minor scratches in paintwork can be repaired.
Small nicks and scratches in paint can be caused by everything from shopping bags to mishandled keys. A professional car detailer can use touch-up paint to diminish the look of fine scratches in the paint.
If you have larger dents, scratches or marks in your paintwork, you'll need to see a panel beater to fully sand and recoat the area.
2. Car interior stains can be removed.
At one point or another, we've all found a stain on our car's carpet or upholstery and thought, "What in the world is that?" Car detailers use specialised products and equipment (such as steam cleaners) to remove stains from carpet and upholstery, helping to restore it to its original condition.
Even tough stains, like oil and grease, can be removed in most cases.
3. Smoke and other odours can be eliminated.
Cigarette smoke. Oil for topping up. Some old fries. Smells in the car love clinging to carpet and upholstery, but a detailer knows how to get rid of any smell.
4. It helps maintain the value of your car.
Just like you would get a car service every 6 months, professional auto detailers recommend booking in for a detailing service every 6 to 12 months to keep your cars finish in tip-top condition.
A car detailing service will thoroughly clean the interior and exterior of the vehicle and apply protective sealants to reduce damage to the paint. Keeping your car in pristine condition will help when trying to sell your car later on.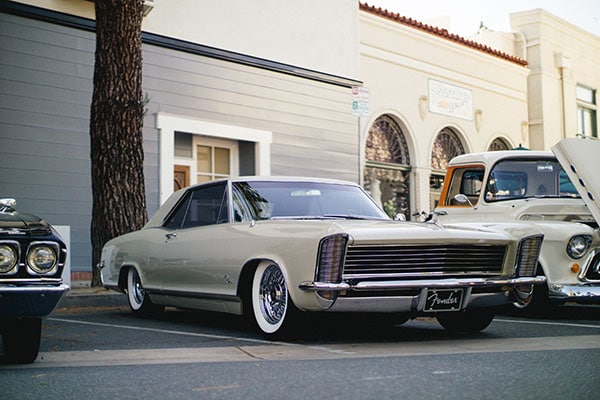 More Information About Car Detailing
What steps are included in a professional car detailing service?
A standard car detailing service should thoroughly clean the exterior and interior of your car, including:
Shampooing or steam cleaning of the interior, including of seats and carpets.
Cleaning to remove any dirt or grime build-up on the exterior of the car using a high-pressure washing
Cleaning of windows and mirrors.
Cleaning tyres and applying a protectant to keep them glossy.
Polishing the car and applying sealants to protect the paint job.
May include some light restoration of the car, if required, such as removing small scratches in the paintwork.
How much does car detailing cost?
Depending on the size and make of your vehicle, you can expect to pay between $100 to $300 for a car detailing package. Outside of standard packages, you may also be able to select from a range of additions, including bug and tar removal, leather treatment, fabric protection, engine bay degreasing and paint corrections, but it varies from company to company.
Many car detailers will often offer paint protection to protect your paint to keep it looking like new. This can be pricey (ranging anywhere from $500 to $1000+) but may be worth it if your vehicle will be kept outside and exposed to tree sap, bird poo and other paint-ruining elements.
How long does car detailing take?
When you book in for a service, expect the team to only take 30-60 minutes, depending on the level of detailing included in your service.
Feature photo by Waldemar Brandt on Unsplash
Find a locally recommended car detailer near you
Compare reviews and quotes of local car detailing experts
Find the best
Car wash, cleaning and detailing
in Australia