Our home speaks to us. It speaks to us through colour. Each room tells its own story, has its own energy and influences the way we feel. But how does it do this? It does this through the psychology of colours.
The paint colours we choose can mean a lot more than the representation of our current attitude, style or the latest trends. The colours you choose for your home will impact your mood on a day-to-day basis. It can even influence your energy levels, outlook on life and much more.
The Taubmans Colour Emotion Study has shown through the use of Virtual Reality that colour truly impacts us on a visceral level. Here, we will discuss how paint colours affect mood.
Red
Red is the colour of intensity and passion and can cause your heart rate to increase. This colour is perfect for gaming and physical entertainment areas such as indoor bars. Red can also look great as an accent colour.
More intense shades range from Rosso Corsa and candy apple red, while less intense hues include Venetian red and alizarin crimson.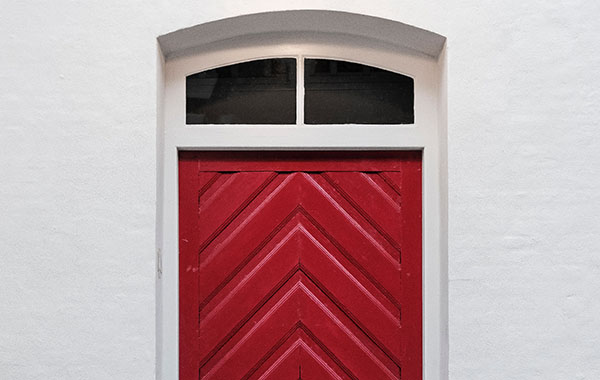 Orange
Orange is considered to be an energetic colour. It can bring about excitement and enthusiasm. This colour goes great in areas of work such as an in-home office, as it can instil a feeling of rejuvenation.
Darker shades to consider are golden poppy, Princeton Orange and ECE/SAE Amber. More subtle hues are tangerine and gamboge.
Yellow
Yellow is the bearer of sunshine and offers a feeling of happiness. It perfectly captures the energy needed for areas of family gathering, such as kitchens and dining rooms. It is also fantastic for bathrooms and as a trim for long hallways.
Interesting darker shades include aureolin and jonquil. If you are looking for a more muted shade, try mindaro, sunglow or amber.
Green
Green in numerous shades is a fantastic all-around paint colour. It works very well in areas meant for relaxation, as it is known to help relieve stress. It compliments blues and yellows but does not sit well as a trim in most rooms. It should be saved for the walls and is a great dominant colour.
Fantastic darker shades to explore are malachite, forest green and Dartmouth green. Lighter shades to try are screamin' green, SGBUS green and tea green.
Blue
Blue is widely considered to be a calm and relaxing colour. It brings about a sense of serenity and peace, slowing the mind and heart rate. It allows you to rest easier which makes it perfect for bedrooms and bathrooms.
Some darker hues to look into are cobalt blue and zaffre. Lighter hues range from Capri to Alice or ice blue.
Purple
Purple is a very unique colour. Darker shades such as Byzantium bring about feelings of sophistication. It has a dramatic energy. However, lighter hues that are less intense or bright, such as lavender and mauve, are known to enhance feelings of relaxation similar to blue. To some, however, it works even better because it eliminates or reduces a 'cooling' effect.
Some great colours to look at are Tyrian purple and Mardi Gras for darker shades, while heliotrope, wisteria and thistle are fantastic lighter colours.
Neutral Colors
Neutral colours are typically found to relaxing and allow for more freedom of thought and mood. Colours such as very feldgrau, almond and azure white are calming, fashionable and universal in taste. They make great trims and can be used as the dominant colour in a palette, with the ability to bring in brighter accent colours.
Ready to update your walls? First, check out some more of out tips: