When you think of plumbing, you may only relate it to fixing a backed-up drain or some other issue that can probably wait until the middle of next week.
Most people may generally think plumbers only repair water-related problems, such as clogged toilets, sinks or showers. However, plumbers can be trained and licensed in many more areas, such as working on gas lines and other residential or commercial specialties.
When it comes to major issues, you may not want to tackle it yourself. Depending on your level of knowledge in plumbing, gas lines and hot water heater repairs, you may want to call an emergency plumber instead. Emergency plumbers often work 24/7 and can get to where they are needed fast.
1. Burst Pipes or Water Mains
A burst pipe or water main can be a costly problem. Flooding in your home due to burst pipes can lead to property damage, damage to your home's foundation or structure and can lead to expensive restoration fees.
A burst water main can lead to massive amounts of pooling water under your home, leading to foundation damage and a huge water bill. If a water main bursts on your property, chances are, you will be held responsible for the water bill and damages alone.
An emergency plumber will come out at all hours of the day or night, ensuring the problem is addressed and fixed in a timely and cost-effective manner.
2. Blocked Sewer or Toilet
A blocked sewer can lead to a foul smell creeping into your home in addition to blockage that will prevent you from flushing your toilet. A blocked sewer line can be a serious issue, not to mention that each minute that passes is another minute you and your family are unable to use your bathroom.
Even a blocked toilet alone can cause major issues within your household. Having to relieve yourself with no way to do so can lead to extended discomfort.
Sometimes a simple blocked toilet can be unclogged with relative ease. But if you find that you are unable to remove the blockage yourself, you will need to call a plumber that offers emergency services. When it comes to a blocked sewer, however, you will almost always need an emergency plumber. Blocked sewers are not DIY projects in most situations.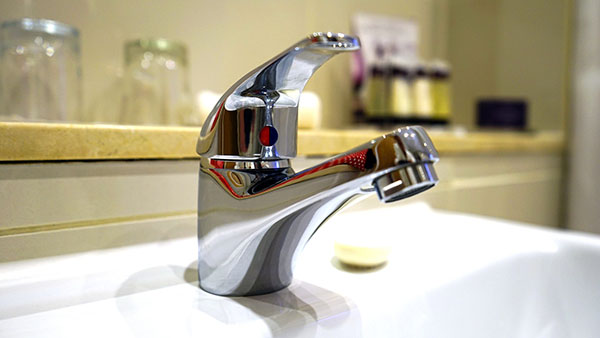 3. No Hot Water
Nothing is worse than getting into your shower expecting a nice, warm and soothing stream of water – just to find an icy chill. In these cases, you need an immediate fix. If you have checked other taps in your house and hot water is not present in any, you may have a problem that needs the attention of a professional.
Emergency hot water repair service is standard in these situations, and unless you are skilled in hot water heater repairs, you will want to call a plumber that will come out and fix the problem when you need them.
4. Hearing Running Water
Hearing running water through the walls when no one in your house is using water, this can mean a potentially serious issue is happening. Running water can mean there is a leak or burst pipe in the wall. When this happens, it could lead to hundreds or even thousands of dollars in water damage.
You should be worried about rotting wood, structural and even foundational damage. Drywall can rot and fall apart, leading to even more home renovation costs.
This is almost never a DIY job, but rather, a job for a qualified plumber.
If you are experiencing any of these issues, call an emergency plumber right away.
While you're waiting for the plumber, why not check out these out hot tips?