Decorating your home as a parent can be hard work—finding a way to incorporate styles you like, that are also child-friendly is a difficult task. The one place that your children can let loose and express their full personality is their bedroom. If you're looking for a way to design a kid's bedroom that will do more than just provide a place to sleep, then read on for some awesome ideas. No matter your child's personality, we've got just the solution as well as some great Dubbo contractors to help you out.
---
The wild imagination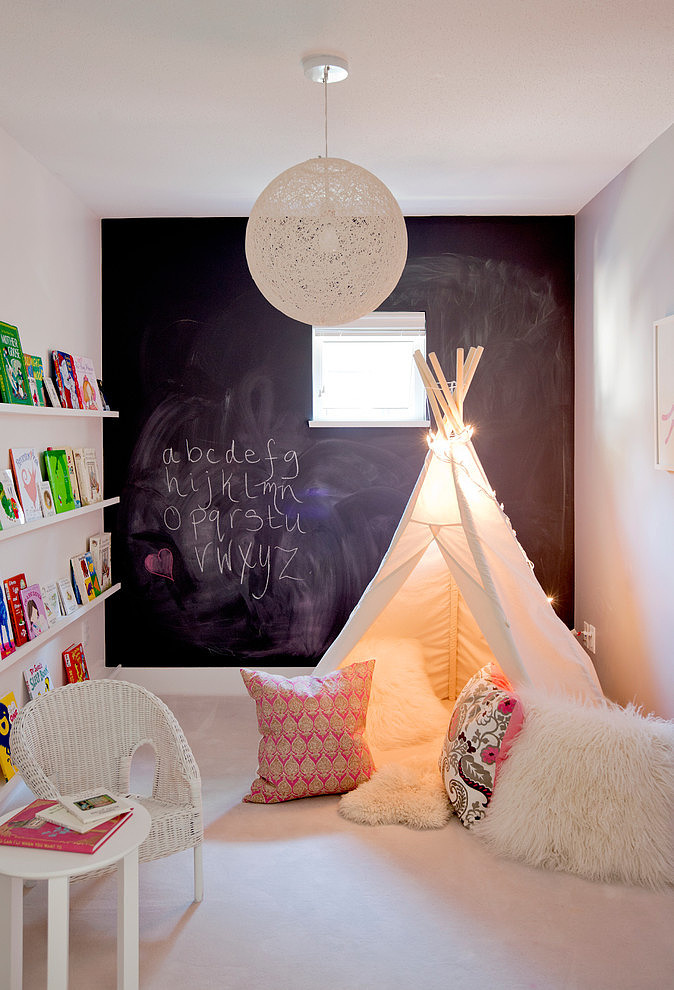 If your little one just loves to make up stories and spend the day pretending, then their bedroom should reflect this. Start by giving them plenty of places to hide, like a little cubby house or secret reading nook underneath a loft bed. Next, fill it with decorations that help to spark their imagination; some great ideas include fairy lights, a dress-ups box and a chalk board. Everything they'll need to imagine and create will be in their own little haven, and hopefully keep most of the mess contained!
The active child
Perhaps your child can run around for hours without getting tired. While letting them loose on the playground is a great idea, what happens when the weather is bad or it's night time? Cater to their bursting energy levels by incorporating active things into their room. Whether it's a rock wall to climb onto their raised bed, a mini basketball court or some suspended monkey bars, this is one way to tire them out before it's bed time!
The brain spark
Some children have a natural knack and curiosity when it comes to learning. Whether it's an obsession with space, or a tendency to tinker with computers, turning their room into a knowledge-packed haven will best complement their personality. Decorate the room by adding a galaxy lamp, throw in plenty of books and give them their own little workstation to play with their Lego or Meccano. You'll have a mini Einstein in no time!
The nature fiend
Have you noticed your tot wanting to play outside at every possible opportunity? Some kids are naturally drawn to the outdoors and love to be in spaces with plenty of trees and nature. If this sounds like your kid, the good news is that bringing the outside indoors isn't difficult at all. Invest in a few wall decals to add some trees to the scene, or pick up some fake plants and vines to hang from the walls and ceilings. Stick to a natural colour palette and throw in some jungle sounds, for added effect.
---
Ready to transform that bedroom into a kids haven? Start with the walls, and bring in a professional Dubbo painter for a touch of colour.
If the first task on your to-do list is to add some colour to your child's bedroom, then don't pass up the team at Huttons Painting. With more than 15 years' experience in painting and decorating, you can get awesome advice from this husband and wife team. Whether you want a new lick of paint to brighten up the room, or some decorative wallpaper to really set the scene, you're in good hands! Call Huttons Painting for a quote today.
Servicing: Dubbo
Ready to install a loft bed or a hidden reading nook? Contact a Dubbo builder to make sure the job is up to scratch for your little one.
Priding themselves on their quality craftsmanship and environmentally friendly materials, any new build or home renovation is in safe hands with Orth Building. Perhaps you want to knock down an internal wall for a larger living area, or install a mezzanine level for a teenager's retreat—any project can be completed by this team. Contact them to discuss your project, and they'll work with you to make sure it happens on time, and within your budget.
Servicing: Dubbo
---
FEELING INSPIRED?
Let us know about your kids room projects in the comments below!